From "Temper Tantrum" to Deep Inner Shift: a client horse Co-pilots his way out of Past Trauma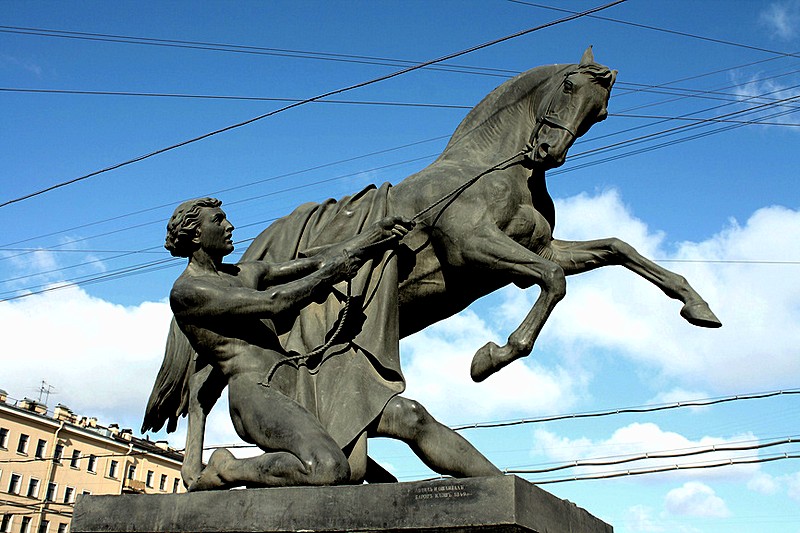 How realistic is it, really, to pitch our physical strength against a horse to bring his attention to our plan when it is crystal clear he has his own and you are no part of it ... w h a t s o e v e r ?
Have you ever wondered if there is a way to get things back on track when "stuff" happens, without confrontation?
Or have you wondered if there is really a way to apply "Feel" in this type of scenario?
Isn't "Feel" or the "Feel of Release" pretty much only something you can realistically use when things are running smoothly?
Answer: categorically.... nope :)
In fact, I have not found a limit to the capacity a horse has to get with a person through feel - even when things look pretty dicey to say the least. And every time I "feel" my way through to the "other side", I am moved by the true spirit of the horse and forever reminded, over and over, of Bill Dorrance's insistance that "it's in a horse's nature to get along".
Take for example, when a powerful Quarter Horse has a well-practiced "bustamove" triggered when he leaves the mare in his pasture, and leads, basically, to complete havoc...
The "bustamove" triggered after a few moments in the arena alone
A quiet Quarter Horse certainly reveals a different animal when he launches his muscular body at speed, spinning around on the end of the rope, while screeching to a halt at intervals to look for the mare over the half door to the pasture. Feeling helpless or uneasy on the end of the rope when, in addition, the horse's attention is firmly and completely directed elsewhere is fairly natural, I would say. Particularly when this type of move comes on top of a habit of "pushy" or "pet" behavior, there is good reason to feel fear. Unfortunately this is the perfect setup for a horse to come over the top of you: "pushy" or "pet" habit + triggered "flight" instinct = high risk of injury to the handler.
The lovely owner had called me to help with this precise challenge. She just felt lost and did not know what to do when he did this. To make matters worse, the beautiful, quiet boarding place she had so carefully selected was just that - so quiet that usually no-one was around, and no other horses were in the arena or barn when she came to enjoy her horse. This can really raise a person's awareness around personal safety. The alternative was to come when other riders were there too, however the door to the pasture was in the middle of the long-side of the arena (used as a run-in at times), so the risk of causing inconvenience to others didn't feel much better. A real Catch 22 when it comes to having FUN with your horse.
The end result, when it came right down to it, the lady was really only enjoying her horse when he was stalled along-side the other horses. This lovely lady clearly had strong feelings for her horse-buddy, and had sounded frustrated, at a loss and somewhat depressed on the phone. I think we all find ourselves in the "Abyss" at times, I certainly have. I hoped I could help her find her way back onto the pathway.
So after a huge success learning how to lead him through release outside - despite the distraction of the other horse and the GRASS (!), followed by another big moment between them as she successfully released his offer (changed his thought from digging his toes in and thinking about the mare and the grass ! to offering up his feet as he watched her with curiosity, magnetized to her feel - woohoo that's the stuff!) to walk through the narrow door from the green, sunny pasture to the (relatively) dark arena he associated with feeling trapped, the lady almost melted into the ground when she his trigger went off a few moments later.
It was good - in a way - that this more extreme behavior was triggered in him. It gave us the opportunity to work through it in a different way: that is, in a way that could begin changing his outlook from the inside of him, rather than having a confrontation that produced a safer situation. The latter is useful of course, however, unfortunately that approach seemed to be loading his trigger more for the next time. Why? Because he "stuffed" a real concern he had each time, so his response was building.
The real question in my mind was what his concern actually was.
At first, I limited what I did to the use of the inside-to-inside feel of the "wave" down the rope that the lady had just used successfully under those easier circumstances outside. I just applied it differently. Instead of sending the "wave" through him to activate his locomotion from his back foot, I sent a grounding feel within that "wave" in time with his back foot landing. This feel went right through him, instinctively connecting with his "braking" system and visibly caused him to shift his weight to his hips and collect himself a little, vs. running around headlong, unbalanced on his forehand. After a few more tries, he came down to a walk and a stop. This was terrific progress because he had been able to tune into my feel, despite his heightened concern and distraction. He was able to stand for a while, even licked and chewed briefly. It served well for the lady to see how the skill she had just learned (this was our second lesson together) might be directly applied in a trickier situation, with a little more practice.
With a behavior this well practiced though, it was no surprise that he couldn't quite hold his apparent calm. I say apparent because he was standing still, but he was far from still on the inside. There was much more to do there.
As I saw it, to truly help this lady and her horse, we needed to create a true shift in him from the inside, in deeper. The only way I know to do that in a way that builds something useful (begin a foundation for "re-wiring" such a practiced response) is for the horse to co-pilot his way to a true feel of stillness IN him - for him to find his way to *actually* being *at ease*.
The "imprint" (of prior handling) on this Quarter Horse became clear after I'd watched him for a bit. This habit was not so much about his concern for the mare, as it was an attempt to avoid the confrontation he had learned to anticipate.
How is this different and why is this important?
Because a "conditioned" flight response is very different from an actual, instinctive need to flee. A "conditioned" flight response was built-in through repetition of a handler's best attempt to fix the issue within a presentation that confronts him on the outside: it is a patterned response, learned through reinforcement (despite the best intentions of the handler). An instinctive flight response is triggered in the moment through a naturally wired, inner response to an outside concern: prey animal instinct in the moment. It is not learned, it just is.
They are related of course: in both cases you have an animal in flight! However, noticing these "particles of feel" is worthwhile because it opens up possibilities in terms of handling that might not seem obvious on the surface. What follows is not a "method" to apply, but a description of how allowing the Feel of THIS Horse in the moment to adjust my Feel of Release in the moment relative to his changing feel GUIDED him into co-piloting his way through some internal shifts that brought him to a changed state of mind.
What do I mean?
This horse's response to run was the learned kind, not an instinctive need. So when he flew off again after he couldn't hold his "stuffed" standstill a moment longer, I repeated the same "releasing of his brakes" to bring him back down to a stop, then I got 100% clear that I knew he could and expected him to stand still - away from the door, without the mare in view. How could I reasonably expect this? Because he was running from an anticipation of pressure from me, which 1) I was not presenting and 2) I had no plan to present at any time. My job was to convince him that he could drop his anticipation of such moves from me - if he could do that, he would be well on the path to a new discovery of stillness on the inside.
Why? Because a horse will only expend energy running if he perceives a need to do so.
How? By being 100% clear that stepping into the space 10 ft ahead of *US* was 100% out of the question. This presentation is essentially the opposite to using pressure to "keep him behind the line". The point is, please don't miss this nuance, as it is critical to the result. If I present through pressure, I introduce two things: 1) a mental and physical gap between us and 2) I short-circuit his ability to slow down and think, in this situation. This other presentation does not direct pressure along the rope to his head or body in any way whatsoever: it is simply a presentation of clarity about space and where to be (together) and where *not* to be.
It was fascinating to observe what he did next.
I was a several feet in front of him in his left eye. He kept his right front foot firmly planted a few inches forward "in reserve" - a hint revealing his real thought to be 100% ready and prepared to bring that left hind on my side up to push off at any moment and shoot off away from me. So I micromanaged that right front foot quite a bit from my position 5-8 feet away from him - again not driving it back, but causing him to offer it back due to the clarity about the space 10ft in front of that foot. If we were at a wedding and I alerted you to the cocktail tray coming in from behind you to your left, you would likely step to your right in a natural, light move relative to your interest in the tray or your grace in making way for the server to come by with ease - it would be a bit anti-social were I to do this by looking at you eye-to-eye and pushing you on your left shoulder; I just draw your attention by indicating the presence of the incoming - oh look out, WE need to step away from THERE.
For this horse, the feel he got from me "speaking" directly to that one "ninja" foot he "took over" with as he stood there, preparing to leave, seemed to surprise him - who had told me his secret! We repeated this part of the conversation a time or two and he realized it was not a fluke.
And let's be real here. It is so very much easier to place one foot from a standstill than four in full flight.
By doing this a time or two, he then had a genuine thought to be stopped instead of a plan to leave. Interestingly this shift caused him to start throwing his head and neck around has he confronted the pressure - except that the feel in the rope I offered was still, and on a float. Why did I offer this in response? Because I wanted it to be obvious that I wanted him to be still and on a float. In this case (because he didn't really need to run) all I had to do was step that right front back each time he inched it forward for him to re-consider staying. So we went around this loop a few times. His head and neck moves got bigger and bigger as his habit sought out the pressure in the rope. By offering float and stillness, there was absolutely nothing to empower this huge brace he kept launching. On the other hand, there was a feel on offer that felt pretty good.
He started to notice this good feel, for short moments, at intervals. Those moments started adding up to the point where he tuned into that feel I left "on the table" like a dance invitation. Eventually he got cautiously confident that the pressure was not forthcoming.
That is when everything began to shift. He dared to feel of my feel.
This opened the door for him to shift from a patterned reaction (to anticipated discomfort that wasn't actually there) to considering the actual feel present. I should perhaps point out that my feel was not "neutral" but pro-active in the sense of offering all this time, what I call an inside-to-inside feel - a quiet feel from my core to his.
As he "felt of " this inside-to-inside feel I offered, he took a big breath - the first so far. After that he was able to start operating from the inside out. He began biting at the air as he threw his head and neck around. Aha. Now the "stuffed" emotions were starting to come up to the surface and OUT. In this case, a good thing, and a good thing that I was standing out of reach too :) So I could continue to offer heart and stillness in a good "inside-to-inside" feel.
He thought to move that right front foot a time or two during this "loop" of releasing emotion. In this case - I stress this because there are plenty of scenarios where this would be the wrong thing to do - I asked him to set his foot back and stay with me in that stand-still. I looked at him and said out loud, more for the owner's benefit perhaps, "Oh yes indeed, I have higher expectations, yes... you my friend, can in fact do this".
Again, in this case, given where we had reached at that moment, the resulting re-newed commitment he offered to staying and "hanging in there" caused him to go inside another layer.
Soon after that I could see in the midst of his neck throwing and bites at the air that a yawn was 'lurking' in how he moved his jaw, if he could settle himself a tad more. I walked slowly to his hip as he stood there and put my hands on his back and rump in an "inside-to-inside" grounding feel. He glanced at his owner. Aha. I asked her to come over and step in for this part (she had learned this feel in the first lesson a few days before... and it was very natural for her once pointed out). We stood well back at his hip (he had shown no action back there) as he now flung his head far around to the left and then to the right, in a vague biting motion. He didn't really have a plan to bite US, but it certainly was best to stay out of range and (in this situation) allow him to let this stuff "out". As the lady stepped in to ground him with her familiar feel and newly added 'dimension' of "inside-to-inside", his biting into the air gave way to huge yawns as he continued to throw his neck but with less gusto. Eventually the big motions slipped away and his "mellow" came through as he softened, blinked, wiggled his ears and that hallmark look of peace came into his eye.
At that point we turned him back out. He is apt to race off down the field to the other horse, but he "stealth grazed" as he wandered around very slowly: if you watched carefully he wasn't eating anything, just working his jaw as he continued to absorbe this experience. He looked over to the mare the other side of the field a time or two, but decided to stay for a while.
After that, he walked off as peacefully as could be and joined the mare to graze.
"This I know I can do"
The very best part came next though. The lady had been very quiet as she watched. She had also made some highly astute observations. She too had been absorbing what just happened. I had just apologized for "taking over" the horse for that whole interval and empasized that the plan was of course to build her own skills, while reducing the challenge he was presenting, so they could meet each other on the pathway.
"Not a problem" she said, "I had no idea what to do. This has been as good for me as it is for him. I truly cannot believe what I just saw happen. The only way I have seen this handled is through a degree of force that is so uncomfortable for me to watch, I have always known I couldn't deliver it, so I have felt helpless... until now. I just would not have imagined this to be possible. You just guided him and he stepped up to actively participate in his own process. It gives me such deep satisfaction to see you working together. I get an utter sense of relief watching this very different style of leadership - through release - and where it leads. And... this is something I know I can do."
'Twas a good day.